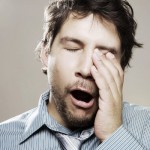 We've all been on one side or the other. If you're in the audience, you're trying not to yawn – and trying not to make it look like you're trying not to yawn. If you're presenting, it's clear they are not engaged. You've created a beautiful presentation, and want them to know why your company is great and should get the business. Your credentials are impressive and your experience vast.
But after 3 slides describing your corporate structure, 2 minutes telling them all the wonderful companies you've worked for in the past, and maybe a couple of maps showing them your many global locations, you feel like you're missing an opportunity.
That feeling that you have is telling you something. Rule number one of pitching to win is to tell your clients what they came to hear. Do they care how many awards you've won? Only if you are pitching to a family member. Do they want to know your special 9-point process for delivering wonderful work? Doubtful. But fear not! There is a better way.
Don't try to be the most qualified
Business isn't always awarded to the company that is the most highly credentialed. In fact, most of the time the people you are pitching to can't tell the difference between your qualifications and those of your competitors. And, frankly, they don't care. Trying to "out-credential" your opponents is difficult, and usually useless. The business doesn't go to the most qualified firm; it goes to the best partner with the best solution.
So don't focus your presentation on how qualified you are. If you've been invited, they already consider you qualified. Do you skip telling them the story of you? Well, not exactly. Ignoring the fact that they probably already know this about you, it is a good idea to tell them a little. Think of it like answering in 30 seconds or less: "who are you and why should I listen to you?" Anything more and you've made you the focus, instead of your solutions for them. Better yet, instead of telling them how qualified you are, make it evident in the solution you propose.
Your solution?
Yep. Nobody will pay anything for your awards or your global network. They pay for a solution to their problem. Every business has challenges, opportunities, needs, and goals. And if they were all met, they wouldn't be asking you to pitch; they'd be on a beach somewhere or off in Vegas celebrating. In a nutshell, those challenges, opportunities, needs and goals are their problem. Tell them all about how many employees you have or narrate your corporate history and they'll start to nod off. Tell them about how you have a solution to their problem and they'll get interested in a hurry.
Why not just tell them your capabilities? They'll figure out that what you do will solve their problem, right?
Wrong.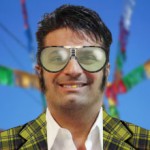 Picture this: A Volvo salesman offering you a car for sale. "Do you need a car?" he'll ask. "Sure," you say. But before you can tell him what features you want, and what's important to you, he'll say, "Well if you see one you like I can sell it to you. We have lots of cars here, as you can see. If you need me, I'll be back in the office."
Ooooo-kay!
What could he have done? He could have asked you if you have kids; maybe safety is the most important thing for you. Maybe you want something reliable for long trips. Maybe fuel efficiency is important to you. Maybe you want something that handles well in the snow. There are a million different reasons to buy a car. If he had found out what you wanted, he would have been able to suggest a model of car perfectly aligned with your reasons for buying – and he'd have given you motivation to buy.
He could have asked you to imagine how wonderful it would feel to be driving a car that suits you perfectly. He could have given you a test drive to show you how well it accelerates. Most of all he could have asked questions and then listened when you told him what matters most to you. Our fictitious Volvo salesman didn't try to understand what matters to his customers. He offered a generic solution and didn't listen to understand better. Too often, people pitch to get business by offering solutions, but never knowing what the problems are. It's in the listening that you win.
To propose a solution, you have to know the problem
And your understanding of the problem shouldn't be general. If your understanding is what anyone in your industry would generally know, then it's not specific and you need to dig deeper. Let's look at our aforementioned Volvo salesman*. All he knows about his potential customers is that they are shopping for a car. He can probably judge their age and might even be able to judge their buying power (not a good idea, but still). He doesn't know why they want a car, so he can't offer a solution that fits them. He doesn't know the specifics of their need. So you need a deeper understanding of your client's product, project or business. You need to know how they feel about it. You need to know what keeps them awake at night. Proceeding from general assumptions makes you look like you don't really value their business – our Volvo salesman is a perfect example of this. If you bother to find out what their deeper problem or need is, you look like you want the business, and come across as an ideal partner to find or provide a solution.
So how do you find out what your client's problem is?
You need intel! Intel is everything you can find out from various sources. Start with the client. Approach them as partners from the very start. Ask them!
Try this: "We'd like to make the best use of our time together. So we can spend our time together discussing solutions, I'd like to ask you some questions about your business/project/product. Does this sound reasonable?" First of all, people will almost never say no to a request like that. Find out what their goals are, their obstacles, and what the competition is doing. Ask them what they feel they could be doing better. Why are they asking for your proposal? What's the underlying need? Prepare your questions as though you were going to step into their shoes for a period of time and run their business! Know it from the inside out. And with every question, you should have at least one follow-up question. Don't take all day, but don't be bashful about probing for a better understanding. These questions are going to help you make their life a lot better. They're helping you to help them.
Next, you want to talk to anyone else that you can. Chances are, someone you work with knows someone at your potential client who might be willing to help you out. Ask them to help you understand the specifics of their business need.
Lastly, don't stop asking questions throughout the process. Make every encounter a dialog, not a monologue. Make sure you are learning everything about them that you can. Through your conversations, you'll uncover hidden objections, and learn what it will take for them to say yes to you. People want to tell you how to sell them because they want a solution. It is worth the energy to dig for those insights, and it helps set the table for a fruitful partnership when you win the business.
If you aren't winning the business as often as you'd like, there's a strong chance that you're not providing them a detailed and specific solution. And unless you set the podium on fire, you're not loosing the business at the pitch. You're loosing it starting at the very beginning – by not digging for a deeper understanding of their problem. By understanding their problem thoroughly and offering them a detailed and compelling solution, you become very hard to say no to. The inside track is a great place to be.
* I swear I don't have it out for Volvos (or Volvo salesmen)! I'm just using them for an example. They are actually really great cars.